Traveling is an amazing experience. No matter where you travel to, you must be prepared and look at the weather before-hand. If you are planning to travel in the wintertime to a location known to be very frigid, this article will be the perfect guide for what to pack for winter vacation. Since a lot of these items to keep you warm are bulky, you may consider actually wearing your jacket on the plane. If it's too hot, you can use it like a blanket and save a tons of space in your luggage for other things like gloves, hat, earmuffs, or a scarf. Gore-Tex is a favorite if you are going anywhere you might get wet. Try to avoid cotton for the same reason since it normally isn't waterproof and doesn't dry quickly. In a cold environment, staying dry means staying warm. Other things to consider are extra blankets. Socks that are made for the cold and better boots that actually have traction in the snow, mud, etc.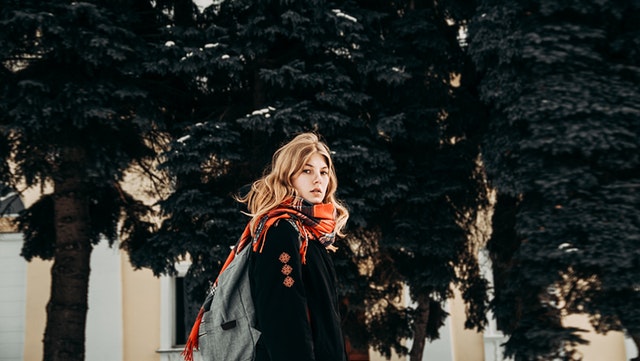 What to Pack for Winter Vacation
Before exploring through the checklist of must-have items for your winter getaway, let's first segue into the essential factors to consider when creating your winter checklist.
Dress in Layers, Stay Warm
If this is your first trip during the winter, you're probably thinking of how to pack light. However, do not underestimate the possibility of harsh weather. You will need layers of sweaters and warm clothing to keep you from freezing. While this will undoubtedly increase the size of your luggage, you will be more comfortable and warm.
Prepare for Unpredictable Weather
Depending on the location of your winter vacation, there is a guarantee that it will be cold and snowy. However, there are some cases where the weather can flip. While chilling temperatures will rule the season, you cannot rule out torrential downpours, drizzle now and then, hail, or even bright blue skies.
While packing, try and accommodate all these weather occurrences.
Carry Your Favorite Coats
While the weather might warrant for some light dressing now and then, you'll be covered up in a coat most of the times. So bring your favorite ones along.
Remember to Moisturize
Cold weather can take a toll on your skin. Remember to frequently moisturize to prevent your skin from cracking.
Overall, always ensure you are prepared, we have included a checklist below to make packing for your winter vacation a smooth one.
Checklist of What to Pack:
Attire
A durable pair of thermal underwear
At least one cardigan
About four long sleeved tops
A sweater dress
A warm pair of leggings
Three pairs of jeans
A thin fleece
At least one warm coat
Half a dozen pairs of undergarments
A set of warm pajamas
Half a dozen pair of socks
Warm, comfortable boots
A couple of warm woolen socks
Accessories
Sunglasses
Necklaces
Scarfs
Gloves
Mittens
A warm hat covering up ears
An umbrella
Miscellaneous
Moisturizer
Lip balm
Toothbrush
Hopefully this article was helpful in regards to what to pack for winter vacation. Make sure to always do your research prior to exploring new areas and always make sure to have fun! Regardless of what season you are traveling in, Airport Shuttle can make sure you reach your destination.